Liebherr LTM1200-5.1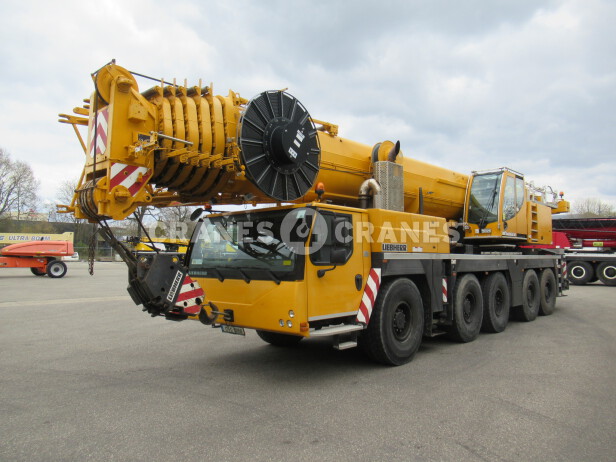 To see more details, videos and prices
Do you want to know the price or to place an offer?
Request price
Technical specifications
Upper structure
Carrier structure
Other
Hookblocks
5-sheave and single sheave metric ton
Crane counterweight
76 metric ton
Engine type
D944-A7-04 (4F EPA)
Engine capacity
197 hp (146.9 kW)
Engine capacity
503 hp (375.1 kW)
Engine type
D946-A7-04 (4F EPA)
Remark 1
Telma brake, reverse drive camera
Remark 2
Airconditioning and standheaters cabins
Remark 3
Xenon working lights boom base
Remark 4
Hydraulically jib, windmeter
All equipment is offered is "as is, where is" basis and subject to availability and prior sales. General Terms and Conditions.
"We have got a very good experience with Re-move and the cranes4cranes portal. They sold a lot of our excess cranes in a short period of time and they have handled properly with the purchasing party and met all financial covenants with us."
VAN SANTEN GRP. (EUROPE) -
CEO
See all testimonials
Alternatives