Liebherr LTM1200-5.1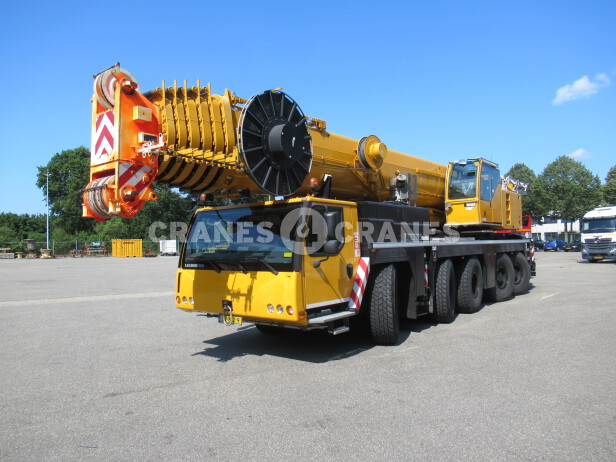 To see more details, videos and prices
Do you want to know the price or to place an offer?
Request price
Technical specifications
Upper structure
Carrier structure
Other
Hookblocks
5-sheave and ballweight metric ton
Crane counterweight
72 metric ton
Engine type
D934-A7 (3B/4i SCR)
Engine capacity
245 hp (182.7 kW)
Engine capacity
530 hp (395.2 kW)
Engine type
D856-A7 (3B/4i SCR)
Registation country
The Netherlands
Remark 1
Telma brake, outrigger pressure indic.
Remark 2
trailer coupling D19,Xenon working light
Remark 3
Second winch, hydraulically jib
Remark 4
standheater both cabins
Remark 5
Airconditioning crane cabin 7mtr telescopic boom-extension 2x 7mtr jib extension
All equipment is offered is "as is, where is" basis and subject to availability and prior sales. General Terms and Conditions.
"Without your co-operation, we had not been able to sell those old Cometto 1MS trailers outside United States. Many thanks again for your support with Letter of Credit, Shipping and transports"
VALLEY GROUP INC (UNITED STATES) -
COO
See all testimonials
Alternatives