Liebherr LTM1300-6.2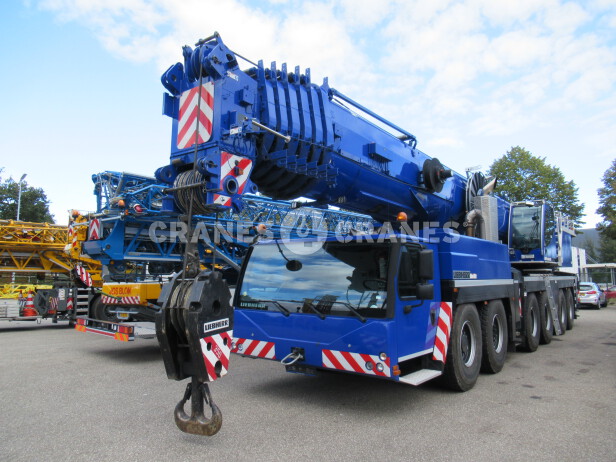 To see more details, videos and prices
Do you want to know the price or to place an offer?
Request price
Technical specifications
Upper structure
Carrier structure
Other
Hookblocks
5-sheave, ballweight metric ton
Crane counterweight
96 metric ton
Engine capacity
620 hp (462.3 kW)
Engine type
D9508 A7-04 (4F SCR EPA)
Remark 1
VarioBase, airconditioning both cabins
Remark 2
preperation second winch, working area
Remark 3
limitation, Xenon working lights
Remark 4
Reverse drive and winch camera
Remark 5
Hydraulic folding jib with additional roller set for mounting jib function.
All equipment is offered is "as is, where is" basis and subject to availability and prior sales. General Terms and Conditions.
"After the experience we have with the team of Cranes4Cranes and their portal, all we can say is that it is a good experience! The guys behind this project are not only very skilled and driven, it is also very pleasent that you can discuss diverent options with them, knowing they have a great knowlegde of the business, but also try to do their best for you as the seller!"
VAN MARWIJK CRANE RENTAL (THE NETHERLANDS) -
CEO
See all testimonials