Liebherr LTM1130-5.1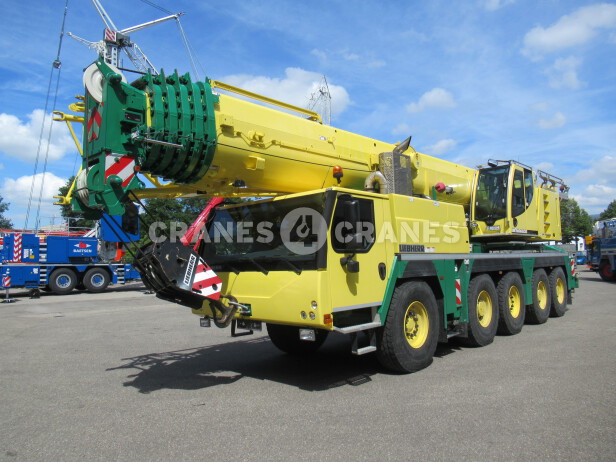 To see more details, videos and prices
Do you want to know the price or to place an offer?
Request price
Technical specifications
Upper structure
Carrier structure
Other
Hookblocks
3-sheave and ballweight metric ton
Crane counterweight
42 metric ton
Engine type
D944 A7 (4F SCR EPA)
Engine capacity
175 hp (130.5 kW)
Engine capacity
544 hp (405.7 kW)
Engine type
D946 A7 04 (4F SCR EPA)
Registation country
The Netherlands
Remark 1
VarioBase, airconditioning both cabins
Remark 2
Standheater both cabin, rear view camera
Remark 3
Xenon working lights boom base
Remark 4
windmeter and aircraft warning lights
All equipment is offered is "as is, where is" basis and subject to availability and prior sales. General Terms and Conditions.
"We have sold several cranes through cranes4cranes and are very content with their knowledge of the market and proven added value."
BAETSEN GRP. (THE NETHERLANDS) -
Operational Manager
See all testimonials