16 axles modular trailer Scheuerle K100 delivered.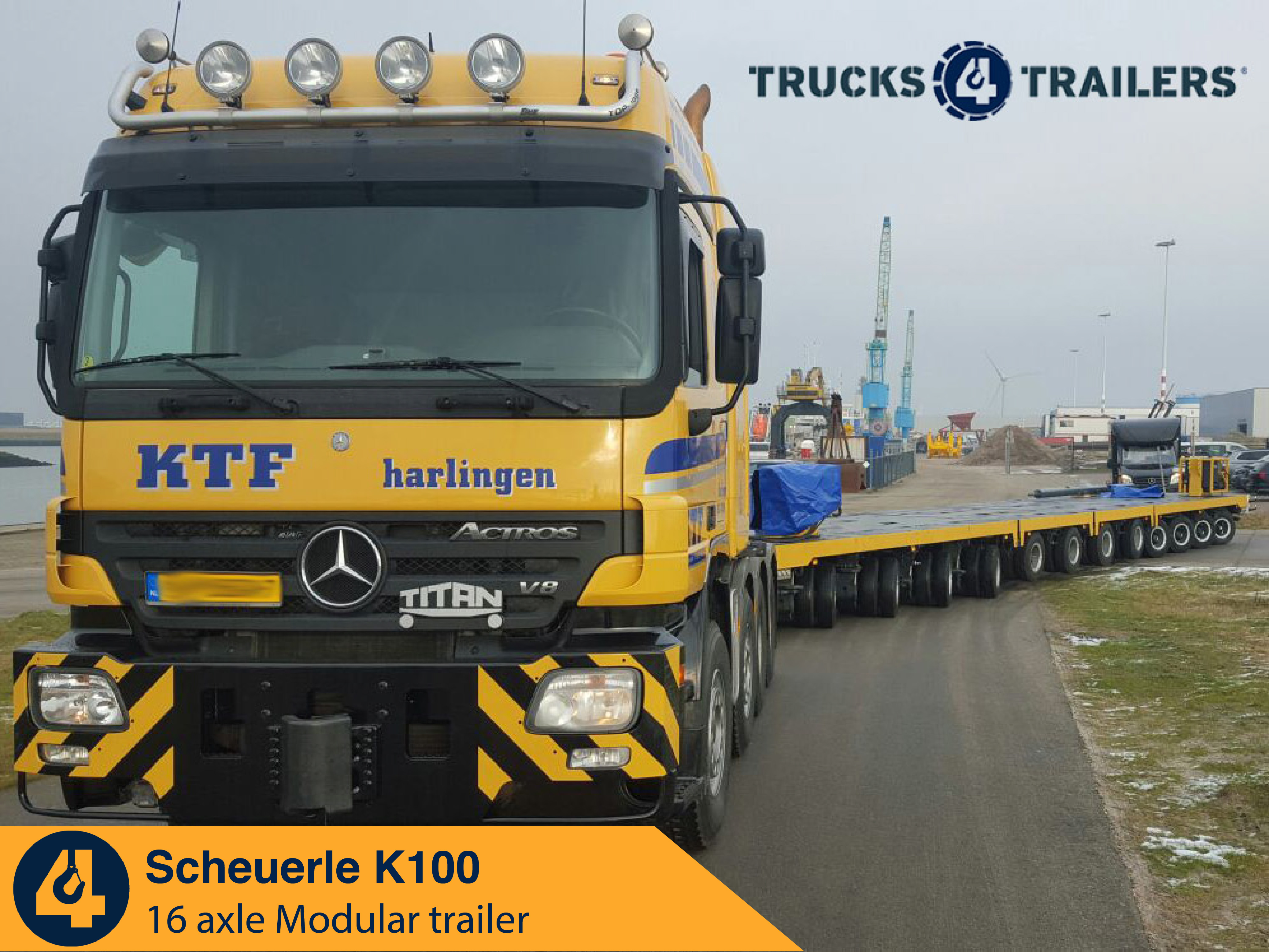 We supplied these 16 axles Scheuerle K100 modular trailer. KTF Harlingen is a dutch based heavy lift and transport company. Part of their projects is transporting wind turbines, tugboats and even transport ships of up to 52m and 150 Ton weight. The 16 axles scheuerle K100 modular trailer will be used in their future heavy transport projects.
The Trucks4Trailers team wishes KTF Harlingen a lot of safe and successful work with the trailer!
Are you looking for Scheuerle trailers or modular axles?
please take a look at our stock!
Scheurle trailers and modular axles