Liebherr LTM1200-5.1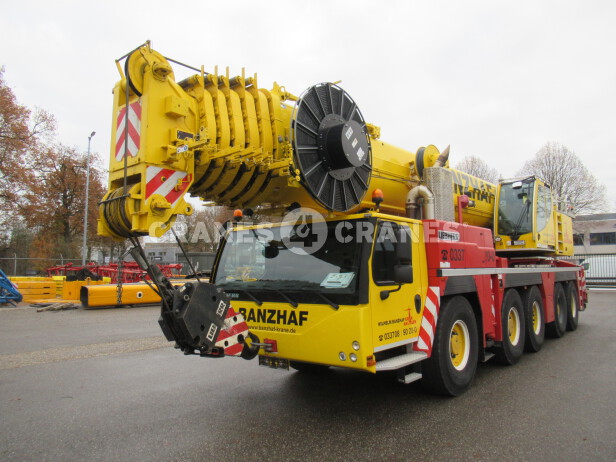 To see more details, videos and prices
Do you want to know the price or to place an offer?
Request price
Technical specifications
Upper structure
Carrier structure
Other
Hookblocks
3-sheave and ballweight metric ton
Crane counterweight
72 metric ton
Engine type
D944 A7-04 (4F / EPA)
Engine capacity
245 hp (182.7 kW)
Engine capacity
544 hp (405.7 kW)
Engine type
D946-A7-04 (4F/EPA)
Remark 1
Hydraulic adjustable folding jib
Remark 2
Telma brake, VarioBase, Xenon lights
Remark 3
Standheater both cabins
Remark 4
Airconditioing both cabins
Remark 5
Working area limitation
All equipment is offered is "as is, where is" basis and subject to availability and prior sales. General Terms and Conditions.
"We have been dealing with them for long time already, also for SPMT trailers and 6x6 trucks"
SWTRANS (RUSSIA, KAZACHSTAND, UZBEKISTAN, CIS) -
CEO
See all testimonials
Alternatives