Sennebogen 5500HD SL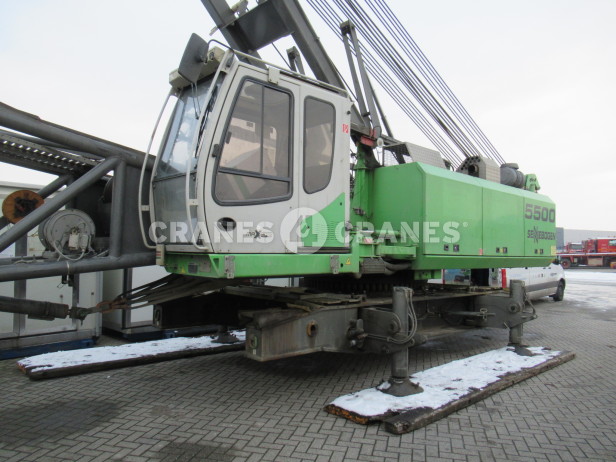 To see more details, videos and prices
Do you want to know the price or to place an offer?
Request price
Technical specifications
Upper structure
Carrier structure
Other
Hookblocks
80ton and 40ton metric ton
Crane counterweight
60 + 26 central metric ton
Engine capacity
355 hp (264.7 kW)
Remark 1
self erecting kit
Remark 2
runner cap. 12ton
All equipment is offered is "as is, where is" basis and subject to availability and prior sales. General Terms and Conditions.
"We use the cranes4cranes portal to sell some 22t-25t Franna rough terrain cranes. The cranes4cranes team gives us professional support and advice. We are very pleased with the added value services provided by cranes4cranes!"
MEMBREYS TRANSPORT & CRANE HIRE (AUSTRALIA) -
CEO
See all testimonials
Alternatives